2023/10/06
Travel souvenirs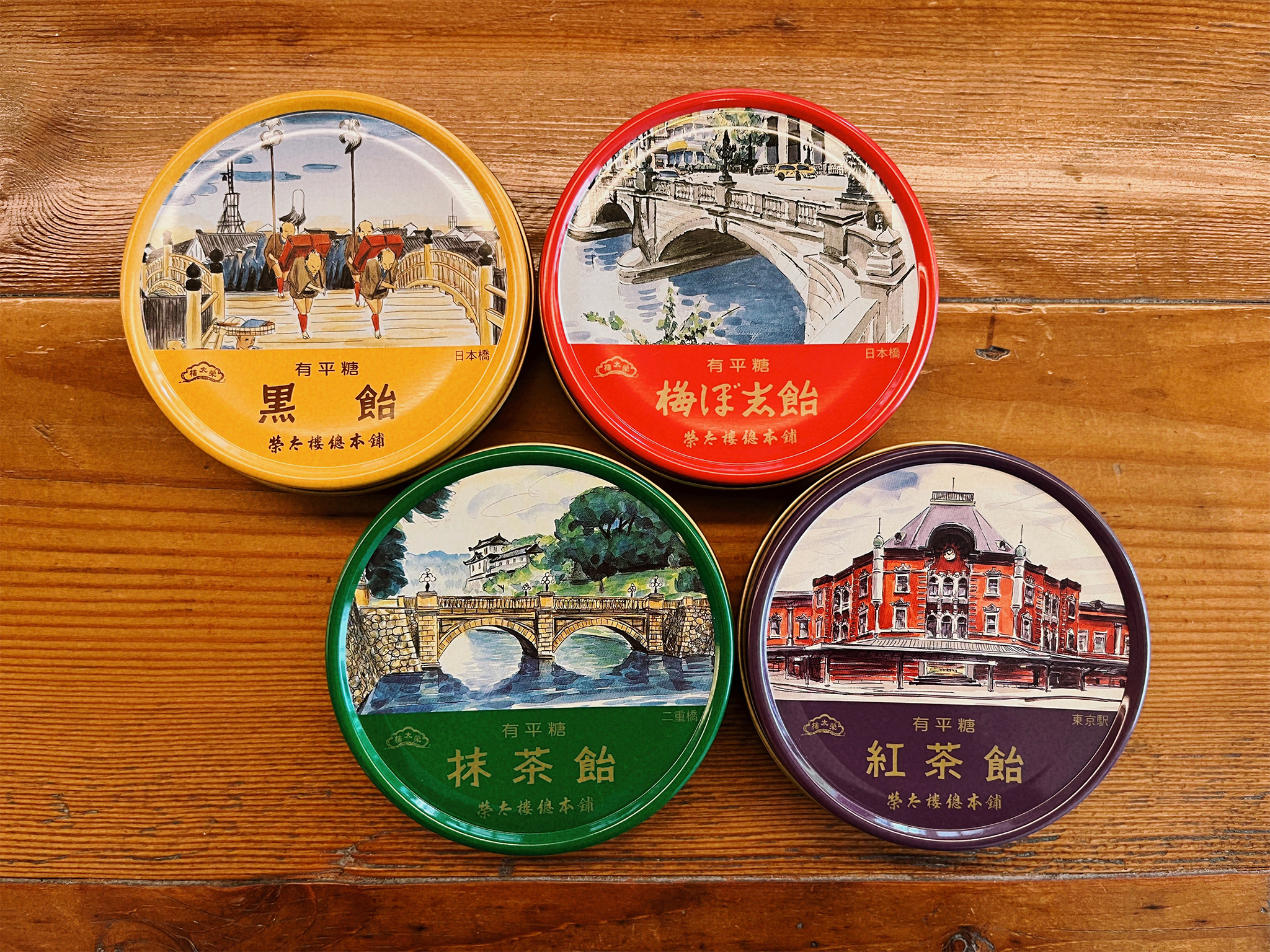 The following new souvenir products are available !
Eitaro Sohonpo's "Aruheito" is made with great care and has been produced using the same method that has been used since the Edo period.
Gently sweet candy made of highly purified sugar and boiled down syrup made from Japanese sweet potatoes.
The cans are packaged with illustrations of famous Tokyo landmarks such as Tokyo Station and Nihonbashi.
◎ 梅ぼ志飴 – Umeboshi ame –
Named for its shape, which reminds one of pickled plums, this product has been popular since it was first introduced in the Edo period.
◎ 黒飴 – Kuro ame –
Made with 100% rich Okinawan brown sugar, a rustic taste that has been around since 1892.
◎ 抹茶飴 – Matcha ame –
Old-fashioned taste made with richly flavored domestic matcha green tea.
◎ 紅茶飴 – Koucha ame –
Rich milk tea flavor with in-house brewed Ceylon black tea that blends well with the candy
4 types 800yen for all(tax included)